Faculty of Arts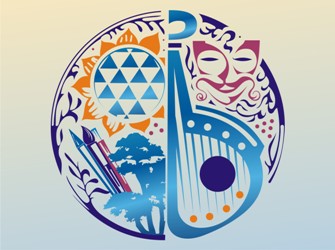 Dean: Stelmashchuk Zinovii MykolaiovychPhD in Pedagogics, Associate Professor
Vice Dean for Academic affairs: Bankovskyi Anatolii MykhailovychHonoured Culture Worker of Ukraine, Associate Professor
E-mail:  inmyst@ukr.net
Tel.:  (0352) 53-76-11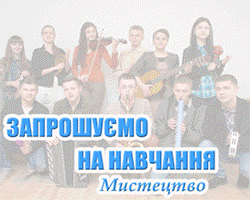 The Faculty of Arts is one of the oldest faculties of the University. Its history dates back to the 1980s.
The Faculty employs about 56 academic teachers including 6 professors, 23 associate professors, 4 People's Artists of Ukraine,1 Honoured Art Worker of Ukraine, 2 Honoured Artists of Ukraine, 2 Honoured Culture Workers of Ukraine, 1 Honoured Architect of Ukraine, 1 Honoured Painter of Ukraine. It includes three departments, 2 computer labs , a record library which consists of nearly 700 audio-, video and CD recordings of different compositions. There is also a video library which is being constantly enriched with a new culturological material.
The student body of the Faculty consists of 375 students on Bachelor's and Master'sprogrammes. 
The Faculty offers education at two levels:
Bachelor's Program:
- Musical Arts
- Fine Arts
- Theater Arts
- Design
Master's Program:
-  Musical Arts
-  Fine Arts
Students and teachers of the Faculty regularly take part in educational events, concerts, theatre plays, exhibitions held both in Ukraine and abroad.
Mixed choir (artistic director and conductor Anatolii Oronovskyi)
Female choir (artistic director and conductor Mariia Izdepska-Novitska)
Light music orchestra (artistic director and conductor Honoured Art Worker of Ukraine, Associate Professor Myroslav Kril)
Brass band (artistic director and conductor Myroslav Kushniryk)
Muzyky (Musicians) Instrumental band (artistic director and conductor Honoured Culture Worker of Ukraine, Associate Professor Anatolii Bankovskyi)
Dixieland Instrumental band (artistic director and conductor Markiian Plakhnitskyi)
Bandura band (artistic director and conductor, Honoured Artist of Ukraine, Associate Professor Dmytro Hubiak)
Vesnianka dance band (artistic director Liudmyla Shchur)
Sopilka band (artistic director Mariia Yevhenieva)