Rector's Welcome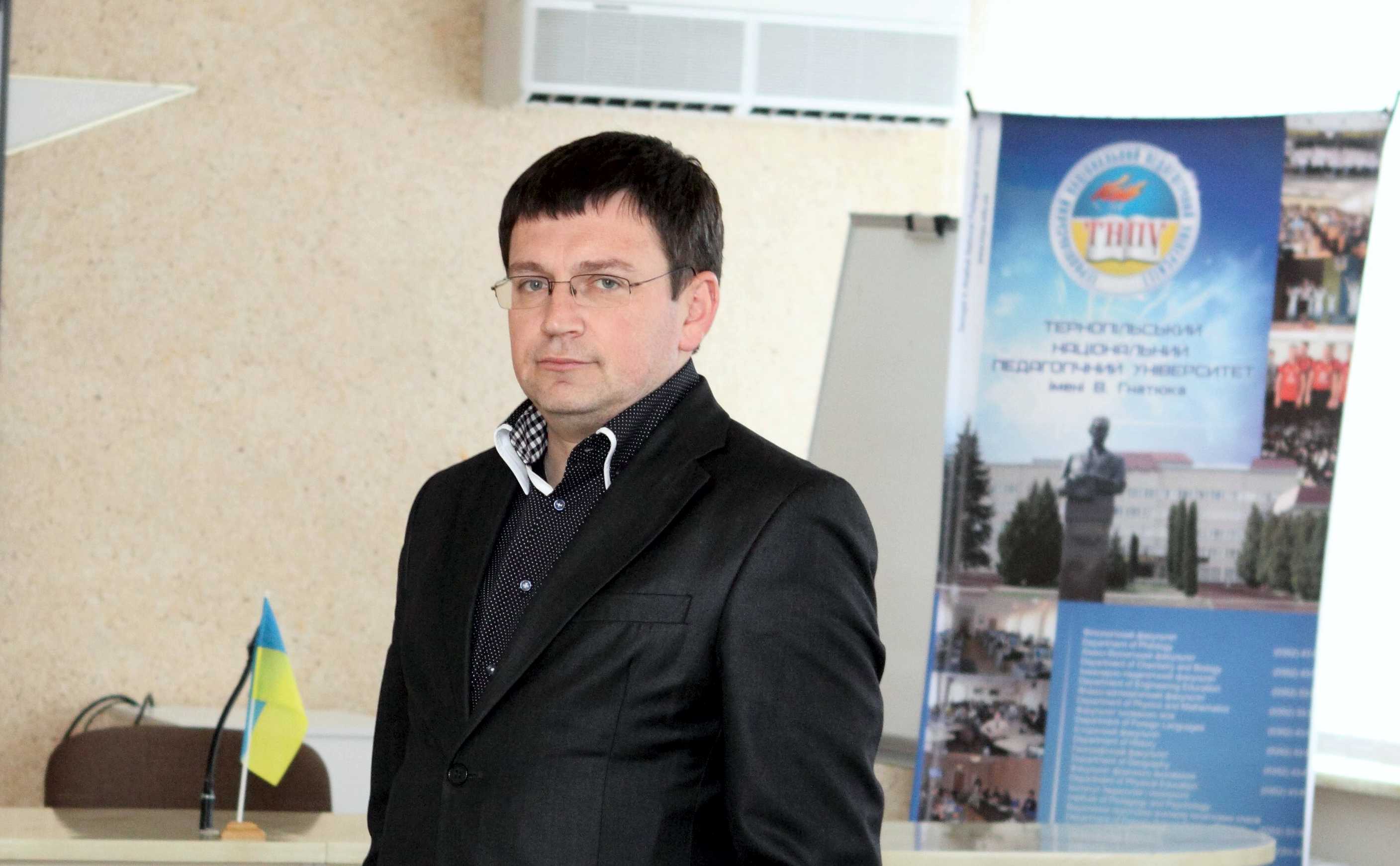 I welcome you on behalf of Ternopil Volodymyr Hnatiuk National Pedagogical University!
Our university is the oldest higher educational establishment in the western region of Ukraine, prestigious scientific and methodical center of Teacher's Education and Science of Ukraine, one of the leading state-owned pedagogical higher educational establishments, which provides with universal opportunities: worthy training in the exact science, technical, natural, social sciences and the humanities.
The university has the Institute of Pedagogy and Psychology, 10 faculties, the University Preparation Centre and the Postgraduate Education Centre. The students enthusiastically gain proficiency in mathematical logic and foreign languages, biology and geography, improve physical training and musical art, carry out theatrical performances and psychological tests, arte engaged in design, tourism, journalism, modeling, study and make history.
We set up a resource base: 41 modern computer rooms (more than 1500 computers, free Wi-Fi ), a large library, powerful electronic resources, a simultaneous interpretation laboratory, museums, a sports complex, the Svitlytsia cultural and art center.
The students are patronized by more than 500 Doctors of Science, professors, associate professors. These are the best instructors who help everyone to achieve success, fulfill their ability, discover latent talent, take serious career steps and make scientific discoveries. Like-minded people wait for you in scientific societies, study groups, sport sections, artistic groups, where the aura of kindness and mutual aid reigns.
The campus of Ternopil Volodymyr Hnatiuk National Pedagogical University is compact and multifunctional: the comfortable dormitories near the modern educational buildings and workshops, a sports complex, museums, a club, an Internet-cafe, a lake and a picturesque park are situated here. We have our own first aid station and a sanatorium.
Ternopil is a city of youth. A lot of festivals, performances, premieres, contests and competitions take place here. Even shy freshmen in the whirlpool of student life soon become computer geniuses, young scientists, volunteers, leaders and activists. Our students feel free in the lecture hall as well as on the stage, in the dormitory, during academic competition and at a conference, they travel a lot, meet prominent people, undergo training in youth and children's camps and in the self-government institutions.
It is honourable, interesting, responsible and prospective to study at Ternopil Volodymyr Hnatiuk National Pedagogical University. TNPU diploma is the prestige and an authority. It is not without reason that thousands of Ukrainian boys and girls proudly introduce themselves: "I am a student of Ternopil Volodymyr Hnatiuk National Pedagogical University!"