Faculty of Chemistry and Biology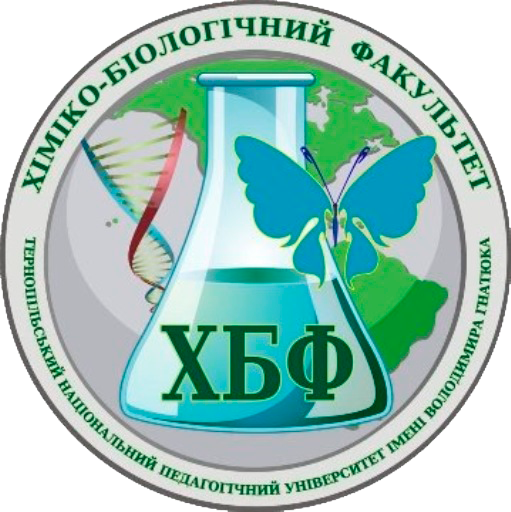 Dean: Drobyk Nadiia Mykhailivna Doctor of Science (Biology), Full Professor
Vice Dean for Academic affairs: Herts Andrii Ivanovych
       E-mail: dekanat@chem-bio.com.ua
Website: chem-bio.com.ua
Tel: (0352) 43 59 01
The Faculty of Chemistry and Biology is one of the oldest faculties of the University. Its history dates back to 1940. 
The Faculty employs about 33 academic teachers including 9 professors and 22 associate professors. It includes three departments, a laboratory of biology and ecology in Holytsia botanical reserve, an agricultural and biological laboratory, a herbarium and a zoological museum that offer excellent teaching and research opportunities for environmental studies and are open to visitors. 
The Faculty offers education at two levels:
Bachelor's Program:
- Biology
- Chemistry
Master's Program:
- Biology
- Chemistry
Scientific research conducted at the Faculty embraces various aspects of cytoembriology, morphology and taxonomy of plants, plant physiology and microbiology, comparative biochemistry and molecular biology, ecological biochemistry, ecology and biotechnology, ecotoxicology and bioindication, chemistry of unsaturated compounds.
Since 1997 the Faculty has been publishing Naukovi Zapysky (Scientific Notes) of Ternopil Volodymyr Hnatiuk National Pedagogical University (Chemistry and Biology) periodical. 
The Faculty cooperates with universities and research institutions in Ukraine and abroad. Much attention is paid to cooperation with secondary schools, high schools, as well as extracurricular institutions particularly with Small Academy of Sciences of Ukraine and Ternopil Regional Ecological and Naturalistic Student Centre.
Students of the Faculty are renowned for their achievements not only in the academic and scientific work, but also in amateur performances and professional sport activities.