Faculty of Engineering Education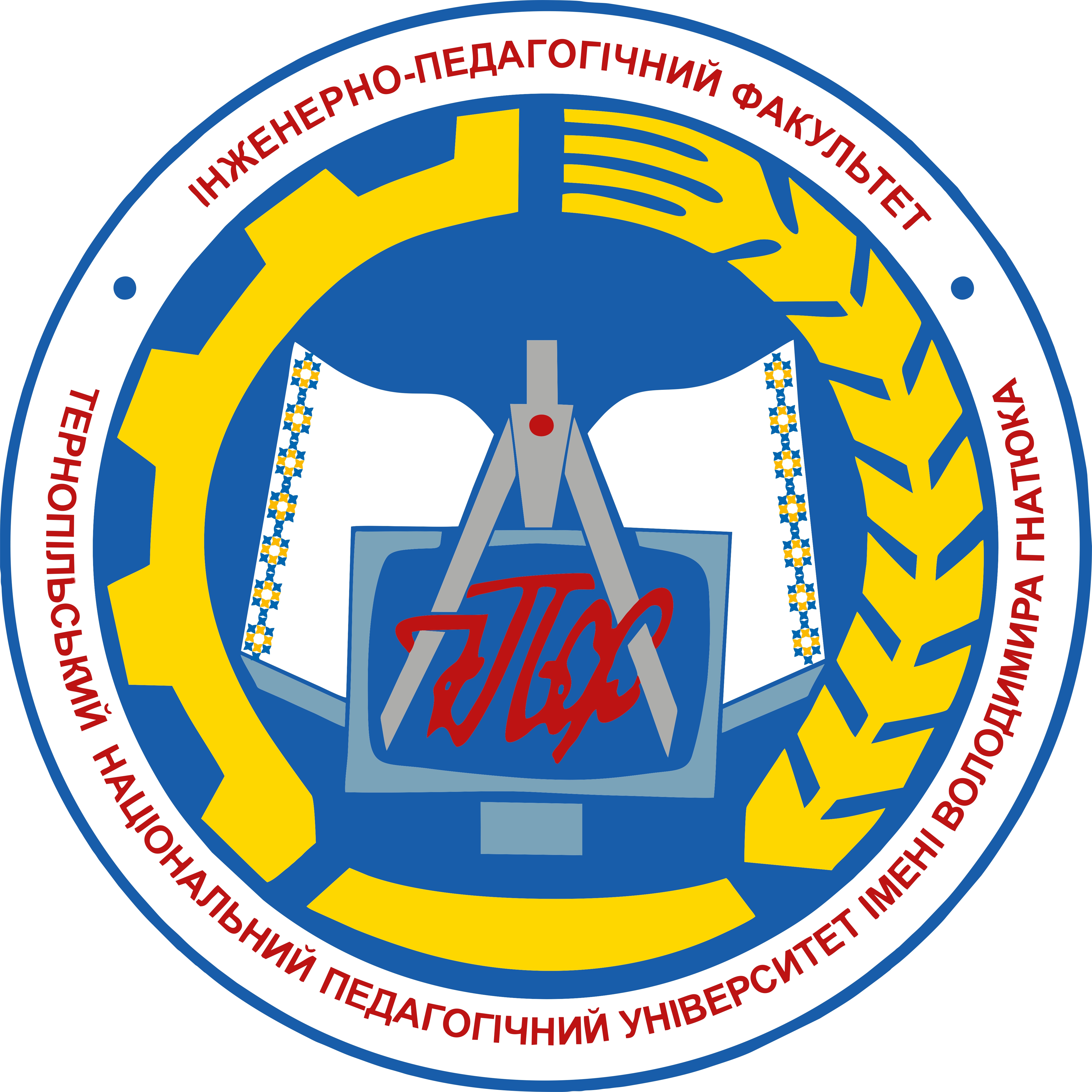 Dean: Borys Volodymyrovych Struhanets, PhD in Pedagogical Sciences, Associate Professor Vice Dean for Academic affairs: Olha Ihorivna Potapchuk, PhD in Pedagogical SciencesDispatcher: Natalia Yevhenivna OliiarE-mail: dek_ipf@tspu.edu.uaWeb: ipf.tnpu.edu.uaTel: +38 0352 53 36 29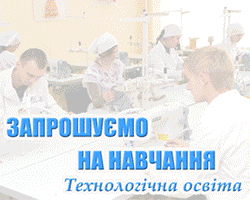 The Faculty offers education at two levels:
Bachelor's Program: 
• 014 Secondary education (Handicraft and technologies)
• 015 Professional education (Digital technologies)
• 015 Professional education (Transport)
Master's Program:
• 014 Secondary education (Handicraft and technologies)
• 015 Professional education (Digital technologies)
• 015 Professional education (Transport)
History of the Faculty
The Faculty of Engineering Education was established in 1974 to provide comprehensive training of future specialists of education and science institutions and for the national economy needs.
The first dean of the faculty was B.D. Stoliar, PhD in Pedagogical Sciences (1974 – 1977). Later the deans of the faculty were Y.M. Hushulei, PhD in Pedagogic Sciences, Associate Professor (1977 – 1982); M.H. Kozak, PhD in Psychological Sciences (1982 – 1987); V.M. Martyn, Doctor of Engineering Sciences, professor (1988 – 2001); B.V. Struhanets (since 2001).
A significant contribution to the formation of the faculty was made by V.A. Vartabedian, V.M. Vitchenko, B.V. Simenach, V.M. Martyn, Yu. V. Dziadykevych, Ye.M. Kalba, Y.M. Hushulei, A M. Pashynskyi, V. V. Poniatyshyn, V. S. Shton, V. O. Borsuk, B. O. Murii, A. F. Haiduk, V. M. Lykhach, V. S. Lopukh, A. P. Spivak, Z.P. Osovska, B.M. Luzan, V.I. Uruskyi, M.P. Matiichyk, O.O. Babiak, V.O. Mikhnenko, H.S. Pinchak, S.V. Vitchenko, M.B. Mylyk, R.V. Stoliarchuk, M.M. Vilotnyk, V.Ye. Oliinyk, B.Ye. Vuilov, I.V. Zavediuk, V.S. Zhakhovskyi, F.K. Novozhylov , S.M. Bakan, Ye.M. Dutko, F.M. Muzychuk, I.I. Denysenko, V.K. Pravosudov, O.I. Obukhivskyi and others.
Faculty growth was facilitated by employees M.O. Pshenychna, Z.S. Hulovatyi, O.F. Botiuk, T.M. Koval, Z.M. Kril, L.M. Bilinskyi, V.Ye. Shydlivskyi, S.B. Pidborachynskyi, R.K. Khimeichuk, V.I. Formaziuk, S.S. Huralskyi, S.M. Patrylo, O. Ya. Kolodiichuk, Ya. M. Deinega, A.M. Petryka.
Academic work
The educational process at the Faculty is conducted according to the orders, regulations and recommendations of the Ministry of Education and Science of Ukraine, educational curricula and programs.
In the educational process of the Faculty 46 employees are involved, including 31 members of academic staff (5 Doctors of Sciences, Professors, 20 PhD in Sciences, Associate Professors, 6 teachers).
The organization of educational workshops of productive labor increase the training level of future handicraft teachers.
There is a very good material base at the Faculty. There are 6 computer classes with up-to-date computer equipment, 9 study rooms, 24 training laboratories, education and production workshops.
Scientific work
During the last decade, 17 Faculty teachers got their PhD degrees, 3 teachers got their doctoral degrees.
During this period, Faculty teachers published over 1000 scientific and methodological works. Among them, there are 18 manuals and textbooks for secondary schools and higher education institutions, 9 monographs and more than 100 methodological recommendations. The development, improvement and implementation of electronic courses of educational disciplines is carried out at the Faculty.
Scientific work is conducted in such laboratories:
- Laboratory of Power Management
- Competence Approach in Education of Future Manual Training Teachers
- "Innovation center of 3D technologies of design and production"
Educational work
Not only the formation of future specialists' professional qualities and scientific outlook, but also the cultural education of students plays a significant role in the process of their professional training. Student Council and Student Government at the Faculty often organize different cultural events. The Faculty has good traditions of celebrating Department Weeks, Freshman Days, Faculty Days and other educational events.
Every year, the Faculty students become winners of international and All-Ukrainian competitions and contests.