Faculty of Philology and Journalism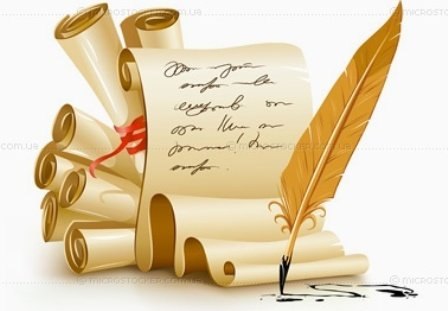 Dean: Tetiana Pylypivna Vilchynska, Doctor of Philological Sciences, Full Professor
Vice Dean for Academic affairs:
Halyna Petrivna Synorub, PhD in Social Communication
Vice Dean for Educational work:
Nina Oleksandrivna Svystun
Dispatcher: Olena Petrivna Dembitska
E-mail: dek_filfak@tnpu.edu.ua
Тel: +38 0352 43 58 65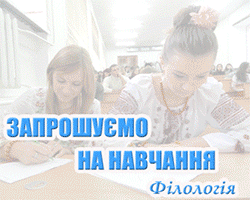 The Faculty offers education at two levels:
Bachelor's Program: 
Master's Program:
035.01 Philology. (Language and liturature (Ukrainian)) (Ukrainian studies (for foreigners))
061 Journalism
History of the Faculty
The history of the Faculty began in 1940, when a Language and Literature Faculty was established at Kremenets Teachers' Institute. In 1956, it was disbanded and the students were transferred to Lviv University. Faculty of Philology started functioning in Ternopil Pedagogical Institute in 1979.
The first dean of the restored Faculty was Matkin V.V. (1979–1981), PhD in Pedagogical Sciences. Other deans of the Faculty were Hromiak R.T. (1982–1986), Doctor of Philological Sciences, Professor; Hrybchuk I.S. (1986–1991), PhD in Philological Sciences, Associate Professor; Buda V.A. (1991–2004), PhD in Philological Sciences; Tkachuk M.P. (2004-2014), Doctor of Philological Sciences, Professor;  Vilchinska T.P. (since 2014), Doctor of Philological Sciences, Professor.
In 2015, the Faculty of Philology was renamed to the Faculty of Philology and Journalism. Today is is one of the largest faculties at Ternopil Volodymyr Hnatiuk National Pedagogical University. More than 600 full-time and part-time students study here.
Educational work
The educational process at the Faculty is provided with an appropriate material and technical base: specialized educational classrooms, Volodymyr Hnatiuk's museum room, a complete library fund. Organizational work and educational classes are carried out with the use of modern computer technologies; computer classes and laboratories function at the Faculty.
The variety of specialties at the Faculty enables graduates to work not only as teachers, but also as translators, journalists, proofreaders, literary editors, announcers, and specialists at the public office. Many graduates have become scholars and continued their careers in different higher education institutions, including our university.
Onomastic readings, All-Ukrainian and regional scientific conferences, international summer schools, seminars, round tables, workshops and trainings are held at the Faculty of Philology and Journalism annually.
Faculty teachers take an active part in the preparation and holding of scientific and methodological conferences, seminars, teacher courses and school subject Olympiads. They participate in international projects and grants. The Faculty staff is engaged in scientific collaboration with schools and community organizations in Germany, Poland, the USA.